UV light is a great tool for ridding your home of bacteria, viruses and germs, but does UV sanitizers work on retainers?
While shopping, you may have noticed UV light retainer cleaners on sale and wondered if these devices were an effective way to clean your retainer. In order to clear your doubt, we did some research and hence created this article. We try to answer questions about UV light retainer cleaners objectively (based on scientific evidence).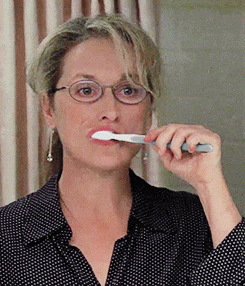 To take care of your teeth, you need to take care of your retainer.
Wearing dirty retainers can lead to gum disease, mouth infections, and bad breath.
Does your mouth taste like chemicals after using traditional sterilizing liquids? This is a result of bacteria.
To protect your retainers from bacteria or germs, you need to use a safe and effective method. The best UV light retainer cleaner sterilizes and kills 99.9 percent of bacteria on your retainer.
Tests have shown that UV light kills 99.9 percent of all bacteria and germs.
If you need a device that can decontaminate other surfaces from bacteria, germs, and viruses in your home, our Handheld UV Light Sanitizer is the right choice for you. The device offers a quick and easy way to disinfect surfaces. The versatile, lightweight design enables rapid decontamination of surfaces, walls, and tools in a wide range of industries.
Do I Need UV Light Retainer Cleaner? 
Retainers are crafted from porous materials that can absorb anything you clean them with or soak them in. Consequently, the cleaning product becomes part of the retainer and inevitably ends up in the mouth.
In the past, effervescent tablets were recommended for soaking retainers until it was realized this method can be toxic.
 A known allergen typically used in most cleaning tablets such as Polident and Efferdent is persulfate and has been proven to cause allergic reactions as well as other symptoms in users.
The FDA issued a warning against the use of cleaning solutions containing persulfate in 2008 and recommended that users thoroughly rinse their dentures and retainers before putting them in the mouth.
But as mentioned earlier, persulfate can penetrate porous retainers, making them almost impossible to completely rinse. For this reason, the FDA may also have suggested consumers consider alternatives free of persulfate.
You may have considered switching to mouthwash to soak or clean your braces. Mouthwash is definitely persulfate-free, but that's still not a good choice.
Why?
Most mouthwashes contain sodium lauryl sulfate and alcohol, which dry out your retainers and mouth. And dryness does not only damage your retainer but also causes bad breath and can lead to cavities.
Busy people who want to quickly and safely clean their retainers at home can try using a UV light retainer cleaner, which is very effective. You can purchase one of these little cleaning devices to do your entire denture cleaning at home without any hassle.
Since these devices are multifunctional, they can also be used to clean other dental products, such as:
Dentures
Aligners
Sleep apnea devices
Invisalign trays
Mouthguard
Nightguard
Furthermore, you can even use these devices to clean household items like metals, jewelry, watches, electronics, etc.
The best part is that most of these devices work with just tap water, without using ultrasonic cleaning solvents or solution.
Do UV Sanitizers Work on Retainers?
When shopping for a retainer cleaning device, you may come across devices called UV light retainer sanitizers.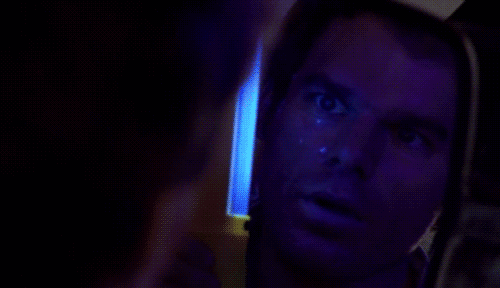 Unlike ultrasonic retainer cleaners, these UV retainer cleaners use ultraviolet light to disinfect retainers, dentures, whitening trays, and mouth guards.
When shopping, keep in mind that most of the devices available on the market are not suitable for the complete sterilization of dental appliances.
Instead, these UV cleaners can aid in disinfection, only killing germs and microorganisms to a harmless level. Simply place retainers or dentures in the device. And at the touch of a button, the hygiene process starts. After about 10 minutes, the device will automatically turn off and give you effective cleaning results.
The advantage of cleaning retainers with UV light is that it does not require chemicals and is therefore safe for humans and the environment.
Best UV Light Retainer Cleaner
1. Dazzlepro Clean Case UV Dental Sanitizer
This beautifully designed device combines sonic and UV technologies to deliver exceptional cleaning ability, removing germs from your retainers and ensuring they last as long as possible.
The Dazzlepro Clean Case UV Dental Sanitizer uses a slightly lower frequency of 8,000 vibrations per minute, but still ensures superior efficiency when it comes to eliminating built-up debris as well as odor-causing microorganisms and bacteria from your retainers. Thanks to its UV light technology, you can destroy 99.99% of the germs on your retainers.
What more could you want? The vibrations remove food and other particles, while the ultraviolet light sanitizes your equipment, ensuring absolute and complete removal of germs and dirt.
The Dazzlepro Clean Case UV Dental Sanitizer is battery-powered which makes it portable and can even clean retainers on the go. It uses tap water and has a cleaning time of 5 minutes, after which it automatically turns off. You can clean and disinfect your dental equipment thoroughly in these five minutes, saving time and money without having to go to the dentist.
Pros
Cleans all forms of dental appliances, from retainers to whitening trays

Uses ultraviolet and sonic technology

Highly effective; kills 99.99% of germs on retainers

Portable (because it runs on batteries)

It does not require the use of chemicals, just clean tap water

Easy to read buttons

Comes with auto shut off function
Cons
Makes vibration noise

The cleaning chamber isn't removable
2. Smile Direct Club Smile Spa Ultrasonic & UV Cleaning Device
For healthy dentures, this recommended retainer cleaner combines the effectiveness of the UV-light cleaning and ultrasonic cleaning system to ensure your retainers are thoroughly cleaned.
This is your all-in-one dental equipment cleaner and passport to maintaining good hygiene with your dental supplies. So it not only cleans your retainers, but also bruxism devices, dentures, toothbrush heads, and much more in the supplied steel tank.
It's compact enough to place on a tabletop and roomy enough for multiple items at once. It's also super lightweight and has an auto-off feature that cools down the cleaner every five minutes of thorough washing.
Pros
Highly functional retainer cleaning machine

Double penetration UV light function

Versatile function with the large cleaning tank

Compact size
Cons
The buzzing noise from the vibration is quite loud
3. UV POD Ultrasonic Cleaner & UV Light Sanitizer
This versatile sterilization box can be used to sanitize your dental appliances, including retainers and dentures.
In just five minutes, using water and 40,000 Hertz of ultrasonic waves, this unit will dissolve stains, dirt, makeup, oils, and more messy substances without deep scrubbing or using harsh chemicals, restoring your dental appliances back to their original state.This UV light retainer cleaner can be used individually or together, making it perfect for a variety of uses.
With a UV-C wavelength of 253.7 nm, it provides wide coverage and sanitizing power to sterilize tools and supplies, which can help limit the spread of germs, reduce bacteria and contamination.
Accessories include a tweezer, basket, and watch stand. It comes with one-touch settings with a touch-sensitive digital lighting control panel. Each setting can be independently controlled and is pre-programmed to shut off in five minutes automatically.
Pros
Large tank capacity

Uses UV light and ultrasonic waves to clean retainers

Comes with an extra stand and clip

Easy operation in a compact design
Cons
Produces an annoying vibrating sound
How to Choose a Good UV Light Retainer Cleaner
Pay attention to the model you choose, opt for the one that perfectly suits your needs. The main things to check before buying a good UV light retainer cleaner are:
Size
When searching, you will usually find UV sanitizers in two sizes. One is the consumer-oriented basic and the other is a high-end professional UV cleaner. Ensure you choose the device according to your needs. Especially when choosing a device for professional use where you need to disinfect more than one dental appliance at the same time, ensure it is big enough to hold all of them well.
Noise Level
For many users, louder noise can be a serious problem. If you tend to choose a cheaper Chinese-made model on the market, it can make a lot of noise when you turn it on. Although it only takes 5 to 10 minutes if you use it to clean your retainers in the bathroom, it can still be a problem.
One-Touch Control
The more complex the controls on your UV retainer sanitizer, the more maintenance it may require as it tends to stop working after a while. Therefore, choosing a device with a simple one-touch control button is the most convenient option, especially for the elderly, frail, or disabled. Ensure the device you select has a simple button or dial control.
Auto Power Off and Timer
UV light retainer cleaners often have different cleaning cycles and an automatic shut-off feature. As a home user, selecting a satisfactory timer range of five minutes is all you want for retainers and dentures. However, if you want to clean other items in the machine (e.g. jewelry, glasses, watches, and many more), you may need a longer timer range (perhaps up to 10-20 minutes). For professional purposes, you can opt for a device with a range of about 30 minutes.
Final Thoughts
It's important to keep your retainer clean and odor-free, but many common cleaning methods not only damage your retainer but also your oral microbiome.
Chemicals such as hydrogen peroxide and persulfate (found in Polident, Efferdent, and many more) should never be part of your dental appliance cleaning routine. Neither should boiling water, bleach, or regular toothpaste.
Instead, simply place it in a UV light retainer cleaner to sterilize and kill 99.9 percent of bacteria and germs on your retainer. Avoiding harmful chemicals should help take care of your retainers for a long time while keeping your mouth healthy.
Apart from cleaning your retainers and other dental appliances, you also need to clean the surfaces in your home.
Our Handheld UV Light Sanitizer is better suited for this purpose. It can disinfect virtually any surface (soft or hard), which is very important at this time when diseases can be an issue.
The device has the potential to minimize the spread of germs and maximize your health, besides maximizing the preservation of other cleaning materials. By destroying common pathogens from flu to E. Coli, this device might make your family safer and healthier.