5G, the next generation of mobile communication, has dramatically changed the digital communication world. However many of us are wondering, how does 5G work? 
How Does 5G Work?
With peak speeds increasing from 10Mbps with 4G to 10-20Gbps and network latencies dropping from 30ms to around 1ms, 5G seems to be the dream-come-true of the digital age.
For the average person, 5G means unreal real-time video buffering, world-class gaming speeds, and real-time connectivity between everything, even remote digital devices, a concept better known as the "IoT" (Internet of Things).

 
But as the old saying goes, everything comes at a price and 5G is no exception.
 

As the popularity of 5G and its speed continues to make headlines, a section of society is questioning the health risks of this new kid on the technology market.

 
There is much ambiguity surrounding this topic, and many concerns need to be addressed.
The simple act of taking steps to reduce your overall exposure to EMFs while improving your body's ability to deal with unavoidable EMFs can go a long way in protecting your health. 
The Most Common Cause of EMF
Did you know in 2011 the International Agency for Research on Cancer classified radiofrequency electromagnetic fields (RF EMF) from cell phones as possibly carcinogenic to humans? 
That means cellphones could possilbly cause cancer. In addition, recent studies indicate that RF EMF exposures from cell phones have negative impacts on animal cells and cognitive and/or behavioral development in children.
With the popularity of cellphones around the world, avoiding EMFs is not always possible. However, you can combat the most common cause of EMF radiation with our Phone Computer Bluetooth WiFi Radiation Protection.
These powerful Phone Radiation EMF Protectors are designed to eliminate radiation emissions by harmonizing and neutralizing the effects of this harmful energy, rather than shielding or blocking them.
They create a healthy life-force chi by constantly generating beneficial healthy Negative Ions.
This reduces the heat you feel in your head whilst using your cell phone, mobile phone, cordless phone, iPhone, wireless devices, and Bluetooth.

 
How Does 5G Work?
5G employs a new radio technology, which is the part of a wireless device that creates the connection.
5G operates on some radio frequencies in a band referred to as Sub-6 from 600 MHz to 6 GHz, some of which are used by the current 4G LTE too, but 5G will also use a higher radio frequency band from 24 GHz to 86 GHz.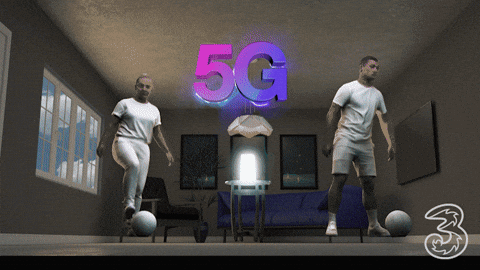 How Does 5G Work? 
Wireless communications systems work by using radio frequencies (also known as spectrum) to carry information through the air.
With the upgrade from 4G to 5G the basic operation reamins the same, yet higher frequencies are used which offers lower latency and better bandwidth.
With this change, more data can be transferred at a higher rate. However, while the process is similar, you will need new phones, tablets, and portable hotspots, with a built-in 5G radio to connect to the new 5G networks. 
The Dangers of 5G Radiation
Most people tend to become alarmed at the mere mention of the word "radiation." However, it's important to note that not all radiation is harmful.
Basically, radiation is the energy given off by anything in this macrocosm, and the detrimental effects of radiation depend largely on its type.
Ionizing radiation, which comes from UV rays and X-rays, is harmful because it tends to break apart atoms and distort chemical bonds in DNA, leading to the development of cancers and tumors.
The second type, non-ionizing radiation, does not generate enough energy to warp human DNA and has been dismissed as potentially harmless in this regard.
RF emissions in microns and millimeters from 5G fall into this category. Therefore, 5G is theoretically harmless to the human cell structure.
However, we do know International Agency for Research on Cancer (IARC) has classified RF radiation as "possibly carcinogenic to humans." This is based on studies that show , a malignant type of brain cancer, associated with wireless phone use.
So is 5G radiation completely harmless? If not, how harmful is it?
Most of the research and studies conducted over the past decade on the topic of 5G radiation health hazards have led us to complicated answers and conclusions.
In 2011, the World Health Organization's (WHO) International Agency for Research on Cancer (IARC) classified RF radiation as a potential 2B carcinogen and linked it to an increased risk for glioma.
Recently, a decade-long study published by NTP (National Toxicology Program) in 2018 showed that male rats exposed to high levels of 3G and 2G RF radiation developed cancerous heart tumors.
John Butcher, the lead scientist involved in this study, clarified that the concentrations and duration of exposure in the study were above the highest possible human exposure. Also, 2G and 3G differ from 5G in many ways.
Additionally, the American Cancer Society has concluded that most studies examining the adverse effects of cellular radiofrequency radiation have not linked it to tumor development. If 5G also has the same effect on the human body, considering all these aspects, it requires more research in this area.
Public safety authorities also deny any imminent threat to public safety and health.
In 2018, the FDA (Food and Drug Administration) issued a statement indicating that the current safety limits for RF exposure from cell phones are acceptable to protect public health.
Even the FCC (Federal Communications Commission) issued a statement that signals given off by 5G wireless transmitters in public places are well below RF exposure limits.
While such statements exclude life-threatening dangers, there are stronger reasons to believe that 5G is not exactly safe for the human body either.

 
Millimeter Waves
5G runs on millimeter waves. These are waves with extremely long wavelengths and extremely low frequencies. With the current state of cellular infrastructure, that means the instant you drive behind a building or walk around a tree, you lose 5G signals on your devices.
To overcome these natural and man-made obstacles, base stations and cell towers are placed at shorter intervals, creating a constant, pervasive atmosphere of radiofrequency signals all around us.
Dr. Joel Moskowitz, a professor of public health at the University of California, explains that such prevalent millimeter waves could be the cause of skin, eye, and nerve problems.

 
Because millimeter waves are much weaker than microwaves, they can be more easily absorbed by skin pores. In addition, capillaries and nerve endings in the epidermal layer of the skin can allow these radiations to be transmitted by molecular mechanisms to the nervous system.
This is particularly dangerous for pregnant women, children, and the elderly. An article published in the Eluxe Magazine on the dangers of 5G signals further states that millimeter waves are also known to compromise the human immune system and disrupt cell growth over a period of time.
Tips to Protect Yourself from 5G Radiation
Complete avoidance of electromagnetic fields is impossible and unnecessary. The key is to find a balance. One that allows you to experience the full benefits of technology and offers your body the tools it requires to combat the harmful effects of inevitable EMF exposure.
The ideal way to protect your health and that of your family is to take a holistic approach and be proactive. Here is what we recommend:
Distance Yourself: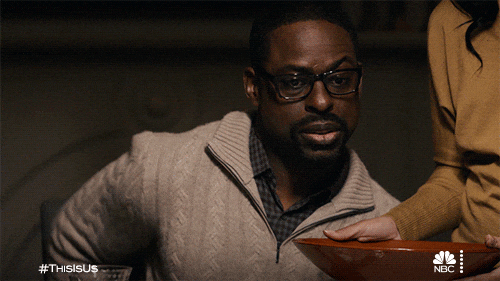 Keep phones, routers, computers, and other wireless devices away from your body, particularly while you are asleep.
Limit the time you spend near these devices. Instead of carrying your cell phone in your pocket, put it in your bag.
Buy an EMF Meter
This might sound like an exaggeration, but it won't when those extra 5G cell towers are popping up in every nook and cranny.
Purchase an EMF meter and use it to identify high levels of radiation and areas around you.
You can use this knowledge to plan where you will spend most of your time to drastically minimize your exposure to radiofrequency radiation.
Phone Computer Bluetooth WiFi Radiation Protection
As concerns about RF radiation damage to the human body increase, there is an increasing need to develop EMF shields to attach on digital devices.
Orgone Energy has created EMF protection stickers for computers, phones, routers, and even TVs that claim to minimize RF exposure by up to 92%.
Our Phone Computer Bluetooth WiFi Radiation Protection has been shown to combat the most common cause of EMF radiation.
These highly protective Phone Radiation EMF Protection now even combats electromagnetic radiation  (EMR) which comes off the digital screens of iPhones which are known to cause dizziness, nausea, migraines, headaches, and hair loss.
These powerful Phone Radiation EMF Protectors are designed to eliminate radiation emissions by harmonizing and neutralizing the effects of this harmful energy, rather than shielding or blocking them. 
They create a healthy life-force chi by constantly generating beneficial healthy Negative Ions. This reduces the heat you feel in your head whilst using your cell phone, mobile phone, cordless phone, iPhone, wireless devices, and Bluetooth.
This Radiation Protection provides you with total phone radiation protection and is suitable for all iPhones, wireless devices, Bluetooth, computers, iPads, and baby monitors. 
They are more effective than any other products which act as a "shield" as the harmonizer and neutralize the harmful effect, rather than attempt to block - which only leads to generating more radiation.
Use an Anti-EMF Blanket 
Wrap yourself in protection with our Bamboo Orgone Blankets! These environmentally friendly bamboo Orgone Blankets are infused with octaves of frequencies which create and bring into being a powerful Negative Ion resonance. 
They can be used for energy healing or Orgone Therapy, making them the best in natural sleep aids.

 
This amazing resonance is the healing component, which extends to around 10 meters (33 feet) from these highly effective and incredibly relaxing energy healing Orgone Blankets.
Increase Your Body's EMF Adaptation Capabilities
Incorporate grounding, also known as earthing, into your life. Grounding helps stabilize your internal bioelectrical environment and allows your body to better deal with external electromagnetic fields.

Focus on a wholesome, nutrient-dense diet to counteract and reverse oxidative damage from EMFs.

Work to reduce your overall toxic load to support and increase the detoxification abilities of your body.
Personal EMF Protection 
Quantum Orgone Pendants
Surround yourself with protection with Quantum Orgone Pendants. These Orgone Pendants generate healthy life-giving Ions and work continuously to eliminate or cancel out hazardous Positive Ions, which makes these radiation protection pendants very effective and totally unique.
The incredible EMF protection provided by these Orgone Pendant necklaces is very distinctive. Orgonium Orgone technology creates two positive-sided pendants, getting rid of the dangerous effects of negative polarity against your body which switches off muscles, organs, and glands.

 
Orgone Sea Shell Necklace
Our Orgone Sea Shell Necklace allows you to combine fashion and EMF protection. The Necklace provides you with complete defense against electromagnetic pollution, electromagnetic radiation, and all varieties of dangerous and destructive energy.
This amazing Orgone Seashell Necklace is made from a natural Kabibie shell; therefore, marks may appear on one side due to the shape of the shell where it has been compressed.
Please note that these incredible Orgone protection products work even more efficiently with these slight imperfections, which is why most of our items are hand-made.
Final Thoughts
Technology is amazing as it makes life more comfortable, connects us, and has allowed humans to advance the world in unimaginable ways. Unfortunately, some negative effects come with all this goodness.
The good news is that you have the ability to be proactive and protect yourself from the damaging and cumulative effects that electromagnetic fields can have, even with the advent of 5G technology.
Equipping yourself with the right knowledge and tools, and then putting the tools and knowledge you've gained into action, is the most powerful weapon when it comes to protecting your health.

 
While this is especially important when it comes to protecting yourself from electromagnetic fields, this truth extends to your overall health and wellness.
Being your own advocate and equipping yourself with knowledge and action is the ideal way to experience vibrant health.

 
That is why we are committed to providing the best EMF protection products and advice to our readers. If you're ready to take your health to the next level, we encourage you to go through our range of products to see which ones best suit your situation.