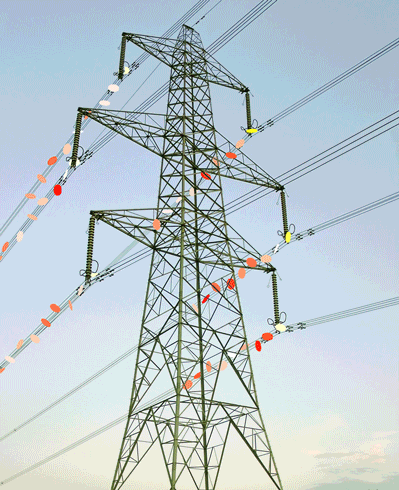 They are also essential for organizing power lines, inserting reception cables, checking signal impedance, and perhaps even detecting paranormal events.
The Meterk MK08 EMF Meter is a budget-friendly option, and while it's relatively new to the market, it's a popular model for several reasons. The Meterk MK08 has great features and is easy to use.
In this guide, we'll take a look at the Meterk MK08 EMF Meter to see how well it works.
Meterk EMF Meter Review
Tired of your old EMF meter because it's too bright or too loud? The Meterk MK08 is therefore the perfect replacement. It has many features that allow users to set alarms for sound, light, and even security value. While more suitable for home use, this meter does not disappoint.
The Meterk MK08 EMF Meter is a device that can quantify and track the strength of electric and magnetic fields along with the ambient temperature. It is lightweight, has high sensitivity, and is portable for outdoor testing. You can set the alarm light, the alarm frequency, and the alarm tone for testing magnetic and electrical fields. So what makes this EMF meter a unique choice?
Ease of Use
The Meterk MK08 has a built-in sensor for EMF radiation, which provides precise measured values ​​both outdoors and indoors. Users can then check the radiation values ​​via the crystal-clear, bright, and easy-to-read LCD screen. Data retention and maximum measurement capabilities are other features that work perfectly. Since the recognized digits can change at any time, these functions allow the user to freeze measured values ​​or to save the maximum received measured value. The device has a dedicated on/off button as well as short audio on/off button. Also, it allows the reading to be frozen, which is easy to observe as the numbers change from one place to another.
This high-end electromagnetic field detector allows you to measure the frequencies given off by the television, refrigerator, computer, electrical wiring, household appliances, rice cookers, induction cookers, etc. If the results exceed acceptable levels, the audio alarm will automatically alert you of the intensity. It can even be operated with one hand, which makes the device practical. The display has solid build quality but feels light. It starts immediately and runs on batteries. So test your environment for EMF radiation and the measurements will be accurate.
Performance
This EMF meter has two primary functions, it can measure resistance to electric and magnetic fields at the same time, for the best performance. While the brand touts that this meter is capable of picking up different frequencies in the EM spectrum, it doesn't necessarily do so. The meter does not detect radiofrequency from accessories such as cell phones, Wi-Fi routers, and others.
However, if you are looking for a tool to measure electrical emissions from electrical wiring, speakers, televisions, magnets, rice cookers, induction cookers, generators, computers, and other devices, this device is definitely a suitable choice. Also, included is a 24-month guarantee, a 30-day money-back guarantee, lifelong professional advice, and much more.
With two temperature units (°C and °F), temperature detection is possible in any environment. Values ​​are displayed on a large, clear LCD screen for quick reading. When the Meterk MK08 is placed near a test area with an electric or magnetic field, it displays a bar graph of the strength of electric and magnetic fields and a PASS/FAIL message for the test environment. The device also features a sound/light warning that will automatically sound an alarm when the test result reaches the safe value you set. It is widely used to investigate and understand the effects of EMF radiation, both indoors and outdoors. Measurement of high-frequency radiation devices, low-frequency devices, and electromagnetically generated machines is possible.
Pros of the Meterk MK08 EMF Meter
Portable and economical

An easy-to-use tool that allows users to adjust the hue, light, and safe level

Triggers an alarm to notify users when results exceed safe levels

Offers options to lock and freeze maximum radiation levels

Large and easy-to-read LCD screen

Temperature change possible
Cons of the Meterk MK08 EMF Meter
It does not detect RF from cell phones, Wi-Fi routers, as well as other accessories.

Clear manual instructions are not provided
Final Thoughts
Despite some negative reviews on the internet, we found this device to perform quite well compared to other devices of similar rank. The Meterk MK08 EMF Meter provides accurate levels and begins to beep when higher frequencies are recorded.
You will be amazed when and where this device notifies you of the presence of radiation. Regardless of what it's, a cell phone, a television, or a microwave, the Meterk MK08 would detect fluctuating quantities and save them for future reference.